Home
›
General Board
NF, Saddles, and lvl45+ Chars.
<!–– 1941 ––>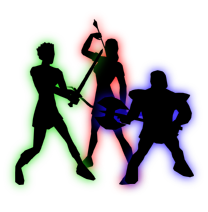 Stoopiduser
<!–– closing ID=FDP or NOFDP 2001 ––>
Is there a reason saddles cant work for lvl45+ chars?
I mean my lvl48 cabby can hardly keep up with a BG, and getting a group without speed let alone with is hard enough

I do know you cant even use the basic RvR horse in the Bg's. Am I missing a reason to limit the speed in NF on a lvl45+ char?
Lowbie healers 45+ could be very useful to a BG zerg surfing group.
Post edited by Stoopiduser on