Home
›
General Board
Hibernia is NOT overpowered
<!–– 1941 ––>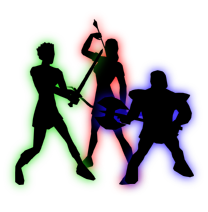 Stoopiduser
<!–– closing ID=FDP or NOFDP 2001 ––>
I would just like to say Hibernia is not overpowered...
BUT..
When you are defending against higher number at keeps you need to be able to fight back, Herorius zerging isnt the problem.
I have and do play both EU and US times and it is clear Hibs are not overpowered in zerg verses zerg with even numbers, infact, I would say its 50/50 against both Mids and Hibs playing as an alb.
All that being said when you have Hibs attacking a keep with fewer numbers the Stun becomes a BIG problem. When you defend against mids you can poke your head out and nuke or interrupt there can be no good defence against hibs with larger numbers.
For example.
As an Alb you poke your head out and 3 casters are spamming nearest target, face, stun and you are screwed. First time thats fine, Purge, do it again, 1min later Stun, its cool, I have stun feedback up so you make it back, now they have you targeted and just wait for you to try again, purge is down, no mezz feedback, even with single target heals if you are stuck there for 5-6 secs the other hibs notice you in view and naturally switch target and nuke you down. Rince and repeat but your purge is down for atleast 5 mins and you cant poke your head out without being stunned again every time to you poke your head out.
Now as much as I hate Hib stun on "Real" damage dealing nukers, and I do hate it. <shudder>
I would defend a keep everyday from mids as they do not have the ability to lock down defenders after Purge and Stun feedback is down, infact that maybe why mids dont even attempt keeps I would imagine, its just harder.
I know Blah blah blah Alb calling for a nerf of Hib stun again but like I said, I dont not think its a problem in Zerg vs Zerg, smaller numbers defending keeps its a HUGE problem and you cannot defend against it.
I dont have a solution for you as its been in the game for such a long time, I do know Albs are not going to even play during EU time soon.
How about keep the stun but make the immunity 7-10 mins and increase it if thats not enough. Still an I win but only if you are using it at the right time and you cant spam. This will break the smite cleric I imagine.
On a side note.
Bard insta amneisa needs to be changed to castible and maybe a single target insta on a 1 min cooldown.