Home
›
General Board
Battle Master Line
<!–– 1941 ––>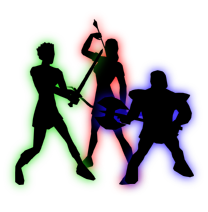 Llewd
<!–– closing ID=FDP or NOFDP 2001 ––>
Can this be looked at and rebalanced small man. This whole line is full of the cheese of the cheese. Buff shear styles are gross. Bodyguard is disgusting in a lot of situations. It overall might be my least favorite part of the game... Sure there are counters to it on a lot of classes but on some there absolutely no counters.

Maybe make bg require 7 or more in your group to use? Or at the very least change it to an intercept?

Maybe put timers on the buff shear styles so they can't just be spammed?

And getting grappled by a sb/inf and then shot down by group of archers makes me want to throw my computer through a wall. I mean come on.

Get rid of the easy mode make players learn to prekite and not break their speed till the time is right.


Is the Battle Master Line perfectly balanced and should remain as is?

16 votes

Is the Battle Master Line total doo-doo cheese mode and needs to be reworked?

31.25%

Should stay as is. Cause you like cheese mode.

68.75%