Home
›
General Board
Returning player Jusva / sharrakor .... is it ok for a duo to go to the so called solo keeps ?
<!–– 1941 ––>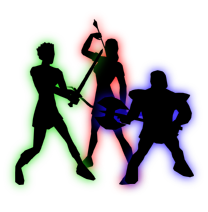 Jusva
<!–– closing ID=FDP or NOFDP 2001 ––>
I still love daoc, i cant finde anything els that comes close. But i finde it sad that it have turned into a /bow /duel or run to your tower on ev. We came back to run a duo agian, we started as solo players on merlin and both enjoyed the stealth game back then. Where we as some off the first got the lone enforcer titel on the server toghetere with humdall if anyone remember him

After that we ran NS Ranger duo for meany years until we moved to necro mini and meany othere duos.
When we came back this time it was time for sorc necro, we use to run over ev back in the days or boot but today i guss you port to a tower and we tryed that for a few weeks only to finde zergs and stealth zergs off 8 + so that was not a place for us. Then we found the so called solo spots, and now the game started to be fun agian. This was what we were looking for there were solos duos and small mans for us to fight. But as a old solo player, it was hard to see that most off the solo players today. Think that to port to a keep and /bow /duel is the new solo game, i use to love the supprise off roming. But i dont want to tell you how to play

We love to hit your duels and its is fun fights when 4 + solos gank up on us.
What i dont understand is when the albs there, ( Wove the so called solo cleric ) thinks he that it is ok to run around and break ouere cc with his mace when we fight 6 +. In my book that is just sad, what happedend to alb vs mid vs hib. I dont aske him or you to join in, but while you wait for you moc to be up for your next duel. Lets us fight the mids and the hibs without your /spam rofl and the cc breaking i dont think that is a part of the game.
I hope to see, more duos and small mans around the keeps in the future. And if you are alittle savant or skilvaktent doing your box quest /beg for your life and we might let you go

Jusva
Post edited by Jusva on
Tagged:
This discussion has been closed.