Home
›
General Board
Bounty Master's Greater Insight
<!–– 1941 ––>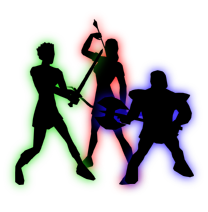 Dan49
<!–– closing ID=FDP or NOFDP 2001 ––>
Today I took my level 36 Necro to Castle Sauvage, Baelus Bounty Master and bought a bunch of Bounty Master's Greater Insight. Upon trying to use them I found that any character has to be level 50!!!

I have been playing this game since it came out. How many times has anyone seen me in the forum complaining? Never! Until now.

I have seen the game change greatly, mostly nerf after nerf after nerf, ad nauseam. This is the last straw. I have been playing for almost 20 years and now my characters below level 50 cannot use what has been available for years.

I have FINALLY had it. I quit. You can have my mansions, thousands of platinum, high level gear and the guild house.

This is pathetic. Come on people. I can purchase a level 50 for real money. I pay real money just to play the game. I only wanted to get my level 36 to level 40 quickly. And, now you have lost a customer.

I have other, newer games that I can play. I can even go back to World of Warcraft.

It is very unfortunate that you are treating veteran players in this manner.