Home
›
General Board
Groups Porting Through the "Solo Zones"
<!–– 1941 ––>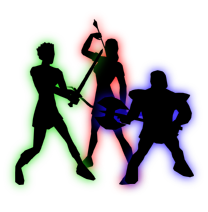 Llewd
<!–– closing ID=FDP or NOFDP 2001 ––>
Currently there have been a bunch of groups using the portal stones at Folley, Trell and Moy. They roam up to them and kill all the solos or box questers there. Then the group disbands and ports to the next zone where they reform and then kill everyone there.

My solution is too make Obelisk buff a 1 minute duration pulse that is renewed for 6 hrs. This way solo players can temporarily group to add buffs like sojourner water breath and what not while not losing their ports and not allowing the groups to disband port and reform.