Home
›
General Board
Pay to win a concern
<!–– 1941 ––>

Fateboi
<!–– closing ID=FDP or NOFDP 2001 ––>
I was dabbling on Pendragon and came across the soon to be Live Mithril merchant. You can imagine my surprise when I found a token that levels you to 50, gives you ML10 as well as CL15. All of this for the bargain deal of only 6500 mith.
Note this much mith will you only $50.00 USD
!
Now per the patch notes the ML's suddenly are going to cost you only 450,000 bps. This significant bps price increase caught my eye. Luckily this new mith merchant will also sell you a ML10 token for the
bargain price of 2600 mith, which is roughly $25.00 USD
.
Note prior to the patch it would only cost you 7-8 plat of in game currency for the full ML coin.
Also note the entire [Curse] campaign will award 160,000 BPs for the main quest line, this will take you what approx 1.5-3 hrs time, depending on how it goes.
Dear to whom it may concern. I understand that you need the Cash shop, but do not make the same mistake that has been made many many times by other games. I am O-K with supporting DAOC, but very few people are okay with getting straight ripped. If you are going to make it pay to win, then consider making the items reasonably priced. I'm not sure that ML10 is worth approx the price of a two month subscription.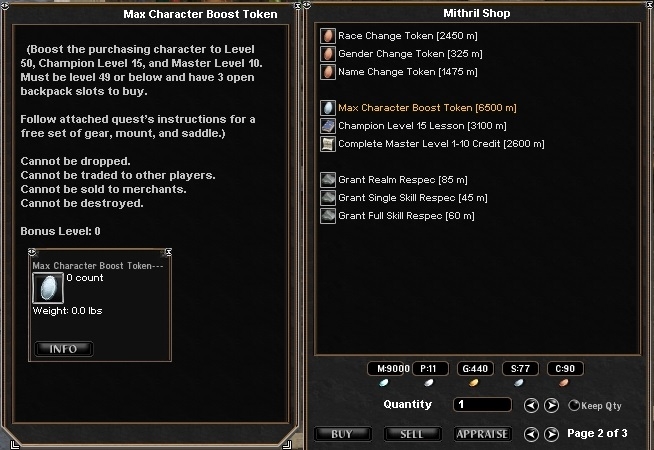 Post edited by Fateboi on