Home
›
General Board
Question(s) about some of the changes coming
<!–– 1941 ––>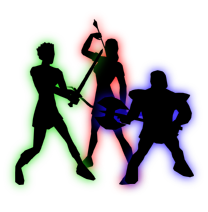 RonELuvv
<!–– closing ID=FDP or NOFDP 2001 ––>
So I was reading the patch notes and I saw that not only were they removing RP's from the tasks but you were also getting rid of the Lone Wolf buff and possibly getting rid of the Buggane buff. I wasn't for sure about that last part because part of what I read makes it sound like they are just getting rid of the task for Buggane kills, but then it also comes off as if maybe bugganes is also removed.

Can I get clarification if the Bugganes buff will be removed AND can I also get some feedback on the reasoning for removing both the rp's from tasks as well as the lone wolf buff? I did see something about adding 25% bonus to rp's for all veteran accounts. Was this to compensate for that loss in rp's from other things?

I know a lot of people have complained at how "easy" it is to gain rp's now, but I always thought it was a great thing that a new player could fly up in RR's quickly. This game is 18+ years old and there are players that have been here this whole time. I know for myself, I was iffy on coming back to live 2-3 years ago because I thought there was no way I would be able to compete with all of the high RR players. It turned out that I didn't need to worry about it because I was a decently high RR in a matter of about 6 months because of all the nice bonuses. Not to mention that those bonuses tended to taper off once you started getting a decent RR. It was a good system in my opinion. Now returning players that are starting from scratch are going to have a much harder time catching up. I could see this being an issue.