Home
›
General Board
Whats the population currently like?
<!–– 1941 ––>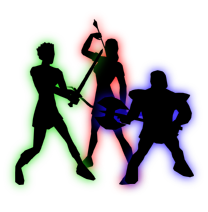 GrimReeper
<!–– closing ID=FDP or NOFDP 2001 ––>
I haven't played the game in quite some time. Been looking forward to that official Classic + SI server coming out after EC drops. Looks like that wont be happening until the end of this year or perhaps early next year...

So how's the population of current live DAoC? I've been itching to play but I'm a bit hesitant to re-sub to a game that might feel like a ghost town.

EDIT: oops my bad I posted this in the wrong section of the forums, cant figure out how to post this in the general section of the forums.
Post edited by GrimReeper on