Home
›
General Board
Wardens: Cursed Set Bonus Discussion
<!–– 1941 ––>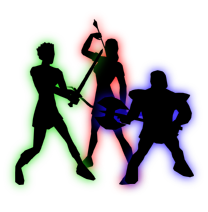 Abattoir
<!–– closing ID=FDP or NOFDP 2001 ––>
I'm under the impression that active RVR wardens do not currently spec for slam, this making this set bonus unusable.
Just a simple yes or no poll to find out.
Wardens: Do you Spec Slam?
Being the only shield spec class without 2.0 spec points per level, there is just not enough points to go round.
#2
.0specpointsforwarden
Wardens: Do you Spec Slam?

16 votes

Yes

12.50%

No

87.50%