Home
›
General Board
Lets brainstorm some ideas for premium features for once F2P is released
<!–– 1941 ––>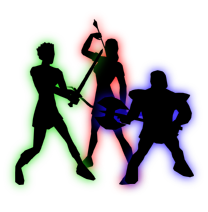 Ylazul
<!–– closing ID=FDP or NOFDP 2001 ––>
1. Realm switching. Timers should be in place for F2P to stabilize populations.
2. Account-wide stash.
3. "Gear Sets": put equipment or items all into a template and swap with one click when you're out of combat and somewhere with supply lines.
4. "Limited multi-player" accounts. Let you "play" more than one character on an account at a time, perhaps by letting you swap characters instantly. i.e. maybe you could play your Caster while you idle a Tank at a keep, and just switch between them with a button press just like dual-logging but with more system support and contained on one account. You could thus do interesting things like split screen while your kid/friend plays a lowbie while you PL them, etc.
5. A "household" account system; manage non-active chars like NPCs while you're playing. Say, letting them perform specialized duties like pick up/mule your loot for you, act as NPC keep guards for your guild-claimed keep, deliver items between characters, fetch stuff on consignment merchants, join your group as an NPC, help you craft, etc.

What do you guys think would be good but not P2W/unfair premium benefits?
Post edited by Ylazul on
Minstrel. Thane, Druid
Heretic, BD, Animist
Mauler