Home
›
General Board
New 50, interested in PvE, now what?
<!–– 1941 ––>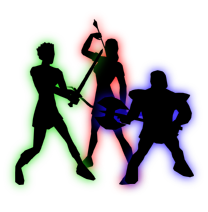 PvEPlease
<!–– closing ID=FDP or NOFDP 2001 ––>
I've been gone a long time, recently made a new account to start fresh and hit 50 on my scout. I really really dont want to RvR, my favorite days were up to ToA and all the PvE encounters and I loved the trials. I've notice the games population isnt very high, so I'm assuming assembling big bgs for things like Dragon raids, car sidi, and ML trials up to draco dont happen anymore? I was interested in looking at the otherworldly and curse campaigns but even those seem to require bg level raids which I'm not sure there is even a taste for anymore.

What would you reccomend a newer PvE oriented 50 do on Ywain that doesnt involve RvR? I dont mind doing things in NF, I can try to avoid RvR situations on stealth, but I'm at a loss now staring at golestandt and cant even attack him.

Edit : I know Gaheris is a pve server, but it's population is maybe 1/4th of Ywain so that was not an option for me.
Post edited by PvEPlease on