Home
›
General Board
New Servers
<!–– 1941 ––>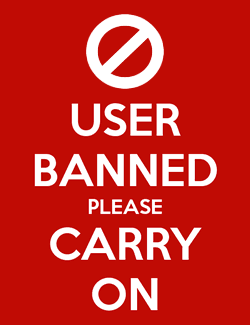 Cindylennox
<!–– closing ID=FDP or NOFDP 2001 ––>
So, I emailed CSRs, with this suggestion in the past, after I was hacked.

As far as new servers are concerned, I was thinking since we have such division between the groups of me and my small, limited supporters of playing by the rules and Spirit of the Game vs those that think it is ok to spend huge amounts of money on special gaming hardware(high refresh rate monitors, gaming mouse with mutli-programmable buttons, special High RAM/GFX Card RAM towers)and think that macros and things that basically violate the Rules of Conduct should be allowed, I am looking for a happy "medium".

We keep Ywain, obviously.

The new servers could be designed, for those that exploit run-through, and what not. And they can do all the things they already do to normal players to "grief" us, and prevent us from completing quests for bounty points, staging "scripted attacks" on keeps to farm RPs, etc.

BUT, here is the catch:

Once you choose the NEW server cluster, you can NEVER come back to Ywain, and none of your toons from those servers may be transferred to Ywain servers.

And, IF you are caught doing any of those things, while on Ywain, your account will AUTOMATICALLY be reassigned to the NEW sever cluster, and once again, you can NEVER come back to Ywain.

It is a similar concept, that Valve uses on Steam, with modders and hackers with their PC titles. Since anti-cheat software can't always auto-detect, and cheating is always going to occur as long as there are players that have to "win at all costs", the NEW servers could be for all those players to play the way they think it should be played, while Ywain is reserved for players that are willing to pay or otherwise activate accounts to play the game for everything it has to offer and how it was designed to be played.

While this is not completely definitive, it is at least an idea that allows players to remain active, and keeps toxic players separate from normal players.

Essentially, you cheat, you get a ONE WAY ticket to only ever play with only other cheaters, for the rest of your days, but you get to keep your toons and account active and enjoy the services, too.

Honestly, it takes a lot for me to even consider "mercy" with all the abuse I have been subjected to, for exposing a lot of what is going on, but as it stands, I have also made some mistakes and owe some players a sincere apology once this is all resolved too. I am not completely blameless. I am a human, that does make mistakes.
Do you like this idea?

10 votes

Yes

10.00%

No.

90.00%
Post edited by Cindylennox on