Home
›
Support Forum
Extremly Lag with the Ice Fox Mytrill Pet
<!–– 1941 ––>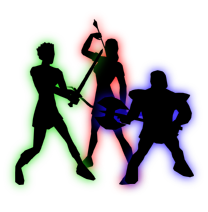 Berserkus
<!–– closing ID=FDP or NOFDP 2001 ––>
I got massiv Lags if a player had spawn a Mytrill Ice Fox pet, it get so extrem laggy that you can think a 1000 PPL Hero Zerg is incomming. I got the same extreme Lags if i port into the Halls of Hero in Oceanus and if a Ship is incomming.
Must be using the same curious Effekt. The effect must be in the Line of sight, if i turn to other direction the lags gone.
I did not have any other Lags and so on in DAoC, only this annimation.

I use a Sapphire RX5700XT Nitro+ SE, on my Notebook with a RX5500XT i dont have this issues and the Core Design is the same.
With the same Driver and Windowsversion and patches.

I try atm:
1: Remove the driver with using the Tool DDU and than reinstall the driver
2: install a clean Windows 10
3: install Direct X Juni 2010 to fix issues with DX9 Games

any suggestions?