Home
›
General Board
Multiple Questions
<!–– 1941 ––>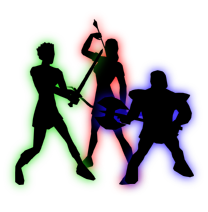 RPGrandPa
<!–– closing ID=FDP or NOFDP 2001 ––>
Just returning to live after being gone for years.
Planning to return on a Vamp (yes I know)
Template I want to build (in 100 years)
https://www.daocutils.com/templates/a8582d3a472e1e7950ec9e323e7e44a7c252e07b
I remember being told a while back, you can buy gear through a merchant in NF using BP's. I also seem to remember each item having a recipe you have to buy with BP's? Does a webpage exist online showing what one would need to buy this gear?
Is the weapon Icicle able to be purchased with BPs? Praying it is because only 1 is being sold in housing for 100p. How on earth are noobies supposed to get templated with prices like this? lol
The Vampiir Cloak of the Loyal Vampiir. I assume this is a quest cloak? I cannot find anywhere only how to go about getting this cloak.
I just need some help because I am lost. I am having fun in the BGs but I am wanting to come play with the big boys.
Post edited by RPGrandPa on