Home
›
General Board
You're incentivizing incorrectly
<!–– 1941 ––>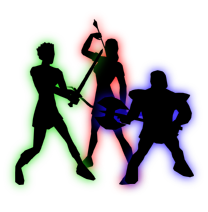 iLk
<!–– closing ID=FDP or NOFDP 2001 ––>
IRC is a problem, Hero is a problem. . .it's the same problem. We all want competitive fights that we have a chance to win. One stacks the deck by grouping only the most hardcore, veteran, elites while the other runs you over with brute force. Unfortunately, neither one will ever adopt the best solution to the problem, self-regulation. Without that, having a larger population can, at least, make some of these issues less intrusive. You can't just wish for a bigger population but you can make it feel bigger.

The next best thing is proper incentivization by Broadsword. Here's two quick changes that should be made in order to encourage players to get more fights.

1) RP bonuses based on total populations don't get the desired effect. You have three sides as a check but don't incentivize players to use it. Do this instead: pop. example - 100 Hibs, 50 Albs, 25 Mids. . .

H kills M = 0% RP bonus H kills A = 0% RP bonus
A kills H = 50% RP bonus A kills M = 0% RP bonus
M kills H = 100% RP bonus M kills A = 50% RP bonus

2) Death buffs. When you die with no chance to win what happens? Log or zerg. Instead of that choice incentivize players to try again/go back out to the RvR zones. Each PvP death is followed by a 1 hour buff that gives 20% extra RPs and STACKS with each death. The longer players keep playing the more fights you get.