Home
›
Support Forum
Can't find characters, haven't played since 2009
<!–– 1941 ––>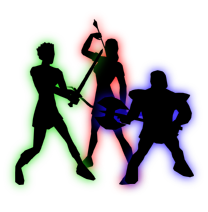 Daesom
<!–– closing ID=FDP or NOFDP 2001 ––>
I had characters on the classic servers as well as on normal servers. I believe Percival Hibernia was my main server. It seems they are missing, at least all of my level 50 characters. I still have a few level level 30 or lower and 1 level 39 scattered about on different servers in the search list. Any way I can find exactly where these characters are, or do I need to go through each server one by one and hope for the best?

EDIT: I forgot to add that I did find a couple low level characters that did not show on the Search list.

EDIT2: I just went through every archived server and found none of my high levels. I did find 2 on Mordred that were not listed in search and 2 more on another server in Midgard realm that were not listed.
Post edited by Daesom on
Tagged: