Home
›
General Board
RP distribution amongst players
<!–– 1941 ––>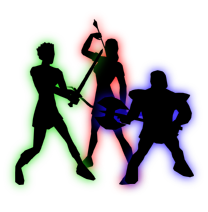 Armagedden
<!–– closing ID=FDP or NOFDP 2001 ––>
Does anyone know the mechanics behind how RPs are actually distributed between group players? From my personal experience, I've been noticing that if I kill a player solo and he is worth ~4000rps, if I kill that same person in an 8man I am awarded upwards of 900RPs for that kill. 900x8=7200 RPs... The math doesn't add up.

This is strictly a theory as I have not been able to test or anything, this is just from observation, but it brings up the point of, does this boost in RPs when you are grouped encourage groups to run over solos or much smaller numbers?

It should be the other way around. Soloers should be getting the most RPs per kill, and groups should get 4k RPs evenly split at the very least, or reduced altogether to discourage hunting solos.

Thoughts?