Home
›
Support Forum
Issues with Lag and inability to log in UK prime time
<!–– 1941 ––>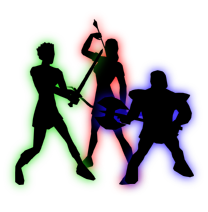 Superlaws
<!–– closing ID=FDP or NOFDP 2001 ––>
Hi there for a few months now me and my guild mates have been having a similar issue.

When the server load seems high (roughly 8PM BST), the game loads fine at first and is playable.

Then randomly we experience Lag and get thrown out of the game.

When trying to log back in you just receive the loading page and error, or you get in the game the lag goes red and you get booted.

During this time access to the forum is also quite difficult.

Seems to be mainly affecting BT and Virgin Media customers in the UK, Firstly usually the BT customers get this then Virgin Media.

Discord works fine, the rest of the internet seems ok, just the connection with DAOC is affected.

The game is completely unplayable UK prime time when this happens.