Home
›
General Board
''Cyber harassement'' - The Dark Side of Camelot
<!–– 1941 ––>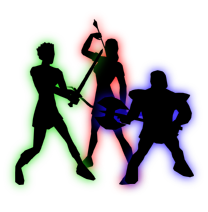 Eirhyon
<!–– closing ID=FDP or NOFDP 2001 ––>
(Note : English is not my mother tong, and i started to learn it by playing DAOC when i imigrated to the Lancelot server back in the days. So please excuse my poor writing skills, but i believe that the subject is too important to remain unspoken.)
Hey everyone, i want to share with you a very disturbing experience that happended to my friend Zelat and myself. It started out of nowhere and it's been three consecutive days until now that it lasts.
We came back to ywain after a long break and we are playing a bard/bm duo in Cathal Valley to reach rr5 befor going in NF.
(When i write this, we are at the end of the third consecutive day of ''harassment'').
For three days straight, each night, the same guy shows up on his bard, he follows us for hours, he doesn't say anything in chat, he steals DBs if he can't make us lose and breaks all Ccs, that we land, on purpose in order to get us killed by groups.
Fighting groups as a duo with a bard ready to jump in to break as much CC as possible to get us killed is not a pleasant game experience, and sadly we cannot do anything about it.
We don't know why he is doing that to us specifically and what kind of satisfaction he gets from it.
The creepy feelings come from the fact that he never said anything to us.
We have no idea about what motivates him. Getting excited by the idea of bringing negative emotions to others is not the best way to develop decent social skills.
If after 3 days he has not managed to overcome his grudge toward us, for whatever reason, i believe that he won't stop there.
Maybe we are just one of his ''victims''.
I am very concerned for him that he thinks he has nothing better to do than follow the same people for hours without talking to them and just to ruin their fun.
I don't want to expose his name or his guild name here but i have about one hour of footage with him following us, stealing Dbs and breaking Ccs (i only started to record the second day).
We asked him questions, offered him to join us to fight groups, but he remains silent and declines our invitations.
His only goal is to be as annoying as possible toward us.
It is not correct nor sane to behave like this, even in a virtual environement.
I am pretty sure that he won't stop until we leave CV or until he is banned.
Again we have no idea why he is so obssesed with us like this. I mean obviously we are very attractive Celt male characters in game but are we really worth his time and efforts at the risk of being banned?
I don't think that we act like monsters in CV, what have we done that can justify such a treatment?
We are just two old firends who have return with nostaligia to spend some good time together on this game.
The only reason that i can think of is that we killed that guy on his mid or alb toons and he got mad at us because he couldn't defeat our duo with his groups.
So he decided to come on hib to get the ''revenge'' that he could not achieve on an enemy realm and executed it during the past 3 days.
If he did it with us, he may have done it to others already and will do it again, causing players to leave the Battleground for sure and probably quit the game.
The weird thing about this case is the recurrence of his behavior (3 days in a row until now) and the fact that he doesn't interact with us apart from following and breaking Ccs. That guy is clearly dealing with some serious issuses irl and desperately needs some kind of attention.
I don't want to post videos of him here, but i will gladly send them to the GMs.
My firend and i are disgusted by his attitude and ready to leave Ywain for good.
We don't want to waste our time and energy providing an unhealthy satisfaction to a disturbed man.
I am pretty sure that if he gets banned because of us it will give him a perverted sense of pride or accomplishment.
And if we leave CV or the game it will probably make his twisted mind jubilate (which must be the softest solution for him, according to his profile this game obviously means a lot to him and a ban might anihilate his mental state).
I didn't mention the insluts we got in sends by level 1 charcters that logged off right after, because we can deal with that or the constant emote spamming that we recieve when we are defeated, because it's part of the game.
But jesus, people need to chill a bit it's just a game for god's sake.
I am upset that i cannot enjoy the time i spend with my friend on this game because of one individual.
I have nothing against him personnaly and i don't wish him bad things, i just hope that he will evolve in a more positive way, and that's pretty much it.
- So, what do you guys think of this case? Is this behavior against the ToS?
- Can we speak of ''cyber harassement'' in this case?
- How do you feel about seeing toxic behaviors thriving in the game (emote spamming, insults in region channel and sends)?
- As players do you care at all about these or are you affected by it?
Does any of you want to share with us a case of harrassement that he suffered or witnessed in DAOC?
Here is a clip of some fights that we had against mids on the third day befor our harasser showed up once again. Nothing special it is just to show that we are having such a good time when disturbed people aint there to misbehave (enemies names are orange because the both of us are level 48), enjoy :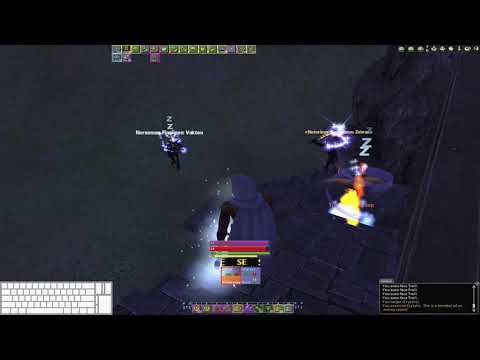 This discussion has been closed.