Home
›
Albion Classes
›
Albion Casters
Cabbalist and Necro
<!–– 1941 ––>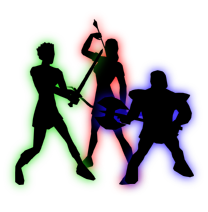 Llares
<!–– closing ID=FDP or NOFDP 2001 ––>
Hey all,
back from a 15 year break and I have difficulties to find actual specs. Most, if not all, are outdated. Even the official skill database seems to be outdated. So, 2 questions here:
What are decent specs for Zerg/ small RVR Cabba?
What is a decent spec for a solo nekro?

Thanks or help!