Home
›
General Board
Food for thought.
<!–– 1941 ––>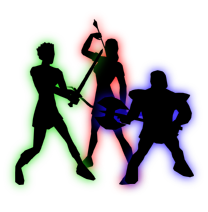 Jadedgrace
<!–– closing ID=FDP or NOFDP 2001 ––>
There has been a bit of discussion on the server about players being spammed with endless group heals over and through walls. There has been discussion about the Los or lack of it for spam healing that creates situations where your only choice becomes seeking out the hidden healer class and knocking them down first.

This issue is probably related more to power creep than anything else. Mana Regen is so fast, that spamming group heals endlessly is entirely possible. I don't think this was a design intention of the original programmers. I want to suggest a simple fix, that could solve a couple of problems:

Up the cost to cast group heals across the board. It makes spamming a danger to Mana reserves, and it gives power Regen classes a new necessity in groups. It could also have the intended side effect of making battles a bit more strategic. Feel free to discuss.