Home
›
General Board
Xbow/thrown weapon/short bow... Time to get with the times!
<!–– 1941 ––>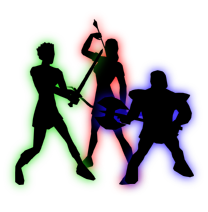 Abattoir
<!–– closing ID=FDP or NOFDP 2001 ––>
I'd like to start a discussion regarding these skills.

Adding abilities gained via character level could really add flavor to the classes that are able to utilize these skills

Classes that can currently spec this skill are Armsman/Warrior/Hero. I believe only Armsman gains a useful ability (snapshot) when committing points to this line, hero and Warrior only increase damage.

Classes that also have the ability to equip these items are Infiltrator, Merc, warden, BM, zerk shadowblade.

I would like to see the ability to spec in these lines removed and instead receive some skills based on a level.

Some classes could share abilities, but if each class could gain something unique that would add more substance.

Now, what would these skills be?

All classes should gain some form of snapshot. Range and rut can be up for debate.

Inf/SB could get a poison bolt

The dual wielders could get a ?

Warden?

Any ideas?